Patty Gosdin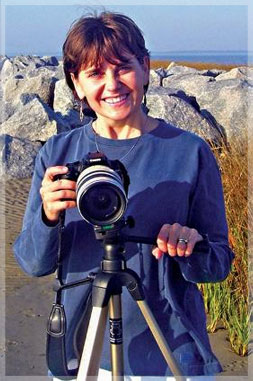 Patty Gosdin was born in 1961 in Bavaria, a southern area of Germany known for its hospitality. She has visited more than fourteen countries and in 1987arrived in Hilton Head Island, SC for the first time.
After five years trekking across the U.S., spending time in places like Palm Springs, Lake Tahoe, Arizona and Colorado Springs, she returned to Germany, where in 1992 her compassion and desire to help people led her' to pursue a career in nursing. However, the lure of the sites she had seen in the States was too great, and in 1996 she again traveled to the U.S. where she completed the International Nursing certification and became a Registered Nurse.
Her experience abroad and love of nature, people, animals, beautiful scenery and a new found interest in photography, helped her develop the ability to see the beauty and energy surrounding her subjects, capturing it all through the eye of her camera and lens.
Her originality, creativity, and general love for photography is obvious when viewing her work. Patty settled, and made her home, on Hilton Head Island, where she lives with her husband, Nick, and her son, Nathaniel, and daughter, Naomi.